Becgie is a dog breed that has been around for a long time in the world and is becoming more and more popular. attract attention and many people want to own "big boss" in the family.
Becgie dog, also known as shepherd dog, a dog breed originating from Germany. With a muscular body, strong running power and intelligence, absolute loyalty, in Germany this dog is used in the army. Initially, Becgie was the only one from Germany, but it has been differentiated into different lines, including: German Becgie, Russian Becgie and Belgian Becgie. The following article will help you get more useful information from this breed.
Becgie dog origin:
The reason Becgie was classified as a cattle was because in the early nineteenth century, Europeans conducted crossbreeding of breeds to prevent wild beasts from attacking them. So in each locality, at that time, breeding and producing dogs were very strong, smart, agile, and the nose was audible, but each region was different in shape. Germany established the Phylax association with the aim of creating standards for dog breeds. After 3 years, Phylax disbanded because of internal turbidity but nonetheless inspired many people to pursue dog standardization. The most typical is Max von Stephanitz - Alumni of Berlin Veterinary School - Germany. In 1899, Max von Stephanitz saw the dog Hektor Linksrhein at a dog show, a dog that had been selected over many generations and thought that this was a dog that had all the labor standards needed with strength, clever and loyal. He decided to buy Hektor Linksrhein and changed his name to Horand Von Grafrath, and founded the German Shepherd Dog Association. From there Horand became the first shepherd dog in Germany and the center of the breeding program. Horand is bred with good-natured dogs in the society and gives birth to many puppies, the most prominent of which is Hektor Von Schwaben. Hektor Von Schwaben was later mated with other dogs born Beowulf. Beowulf is the dog that gave birth to 84 children when mated with Hektor's descendants. Beowulf's puppies are bred and their offspring continue to breed the German Shepherd, the Becgie we are learning.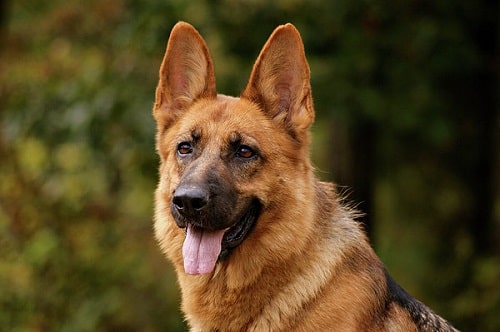 Becgie image1
Characteristics of German, Belgian and Russian Becgie dogs:
German Becgie Dogs: The most recognizable feature of German Becgie is that they have a bigger body than other becgie in the world. As mentioned above, German Becgie has been bred around the world and so far their appearance is far different from the Hektor Linksrhein dog in the early nineteenth century. Their heads are larger, their ears are longer and larger and their backs are bent. Becgie Germany is very popular with many people around the world and especially it is adopted and trained by military, rescue and police forces around the world.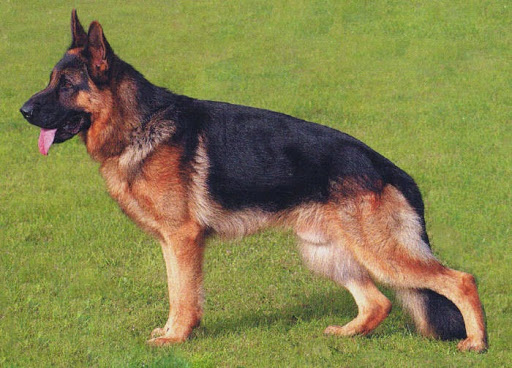 Becgie image2
Belgian Becgie: Belgian Becgie was bred in the late nineteenth century from the native German becgie. However, so far, Becgie Belgium has not been recognized by the AKC and many other organizations as a separate dog but is still the same family as Becgie Germany.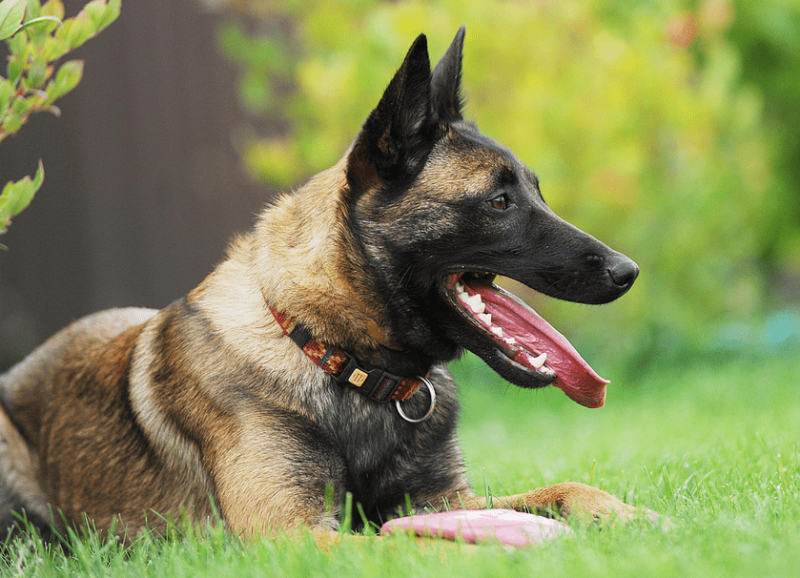 Becgie image3
Russian Becgie: This breed appeared in Russia in the 1930s, resulting from a crossbreeding between Becgie Germany and the native Russian dog. Becgie Russia continues the strength and intelligence of Becgie Germany but has excellent cold resistance to adapt to the Russian climate. In Russia and Eastern European countries, this breed is trained to perform border patrol missions. In addition to the lighter coat color, Becgie Russia is similar to the early German Becgie with muscular body, long legs, small head, straight back and bat ears.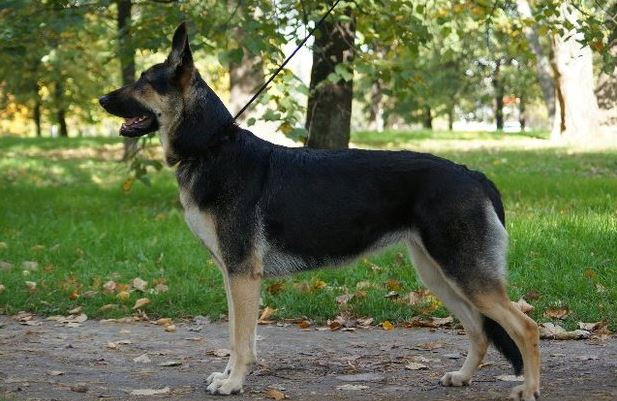 Becgie image4