The Havanese likes to entertain and entertain people when it comes to reactions from family members and strangers. They often create close relationships with the people they live with.
The Havanese are as adorable as their appearance. This is an ideal family dog, the friend is always playful, friendly, peaceful with all members. So are you curious about this Havanese? Join me to learn more about personality, how to take care of it right away!
Havanese dog origin:
The Havanese (Havana) or Bichon Havanais, the Havana Silk Dog is a Bichon dog, brought to Cuba by the Spanish residents in 1492. The breeders developed the Blanquito de la Habana with the dog breeds. Another Bichon, to create the current Havanese. Initially, Havanese was used as a gift for Cuban women, became popular in Little Havana, until 1800 trained to perform circus shows throughout Europe. Especially, Queen Victoria also has a lovely Havanese dog.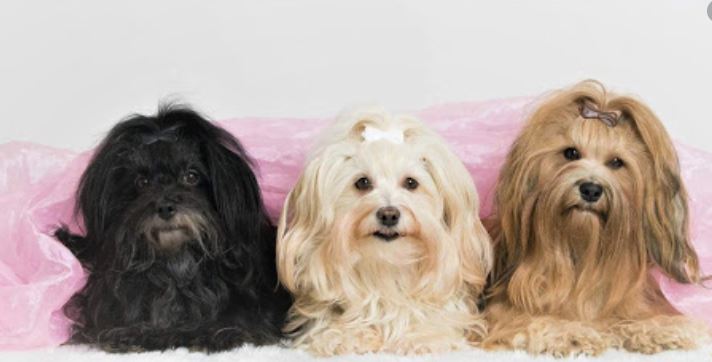 Havanese image1
Appearence Havanese dog:
Havanese has a small body with silky thick fur extremely attractive. The height of the Havanese is only about 20 - 30 cm, weighs 3 - 6 kg when growing up. This breed has short, fast legs. The Havanese have a bushy coat, which will surprise you as their hair growth mechanism is similar to our hair. That proves how cumbersome their fur is? If left long, the coat will be long and cover the entire face, covering the entire body. But the coat itself is an attractive beauty of this Havana. The owner will not cut it, but just style it to make it more tidy. This shag coat can be straight, curly or wavy but always soft, with typical colors such as golden brown, cream, chocolate, gray, ... And this coat also becomes a great shield against sunshine in their tropical Havava homeland. The Havanese has big, round eyes, and the tail is always curled up behind its back, adorable like a mobile lump. Perhaps because of her beauty, Havanese's personality is always happy and happy.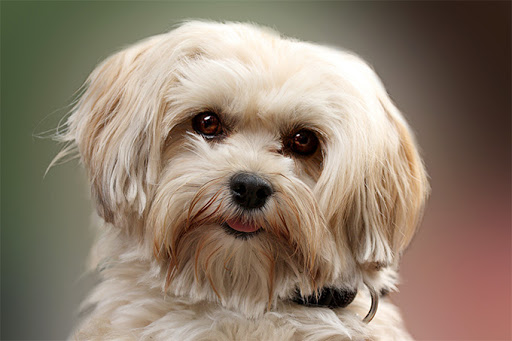 Havanese image2
Havanese dog personality:
Havana dogs are well adapted to different types of habitats; they are always gentle, playful, energetic, like to run and play with other animals, even with children, even more friendly. They never play alone because of their strong integration instincts. What a great dog, isn't it? Havanese not only always transmits positive energy to people, but also Havanese Dogs play with your children. They can be with you for hours of endurance, making you happy, obedient, obedient, and quick to absorb training. Because of that, for a long time, we have encountered images of cute little puppies appearing on circus stage performances.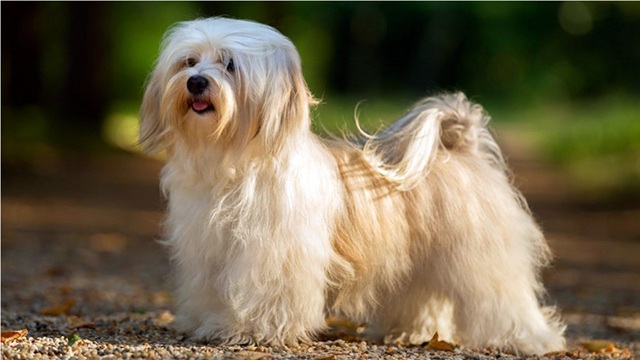 Havanese image3
Havanese dog Health:
Although small, this breed is very healthy. Life expectancy is 14 - 15 years. Havanese can cause diseases such as cataracts, diseases of the joints, heart, liver, kidneys.
Take care of Havanese:
The Havanese is a family dog. Havanese like to be close to people, so don't leave this little dog alone. Take time to take them for a walk, avoid the arid, undulating lands, and avoid foot injuries. These ruffles should be neatly groomed at least 2 times a week. And after grooming should bathe them, remove dead hair and shedding on people first. Consider using a shower gel that helps soften Havanese fur. Because this is a feature that represents the beauty of this breed, if it is tangled, be patient to remove it with a brush, which can spray hair conditioner to make it easier to remove. A bottle of coconut aloe vera or shampoo will moisturize the skin, making brushing difficult.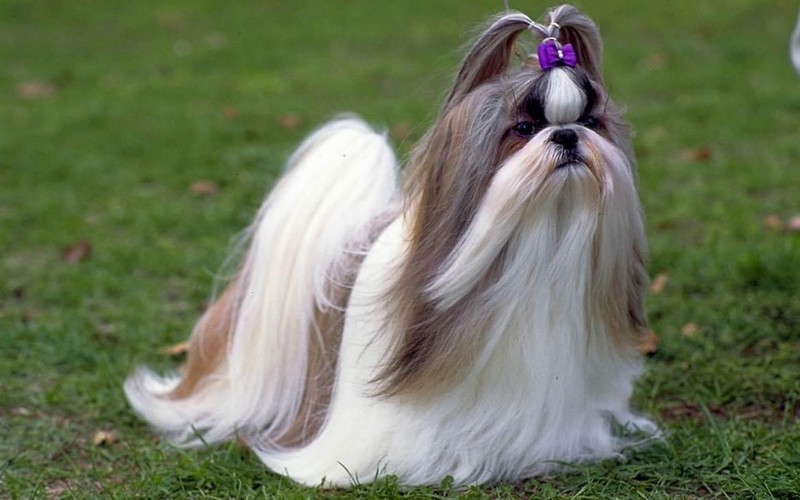 Havanese image4